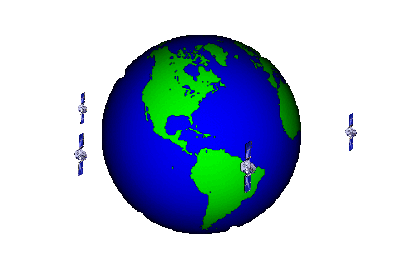 encompasses the entire Military Satellite system. There are many satellites in orbit today which have a military mission.
Some satellites are so secretive that we only can speculate what their mission really is for our military. We will not get into those types of satellites as it is a highly speculative topic.
We are going to look at those satellites which are used by the NCA (National Command Authority) and by the CINC's (Commander in Chiefs) of the AOR's (Areas of Responsibility) under the JCS (Joint Chiefs of Staff).
The Following Military satellites will be referenced:
UHF Milsats
DSCS
MILSTAR
MILSTAR Advaned EHF
SDS - Satellite Data Systems
Missle Warning Satellites
USA Named Satellites

The Following Civilian satellites will be studied:
INMARSAT
IRIDIUM